The Hiranandani Estate: Where Comfort meets Luxury!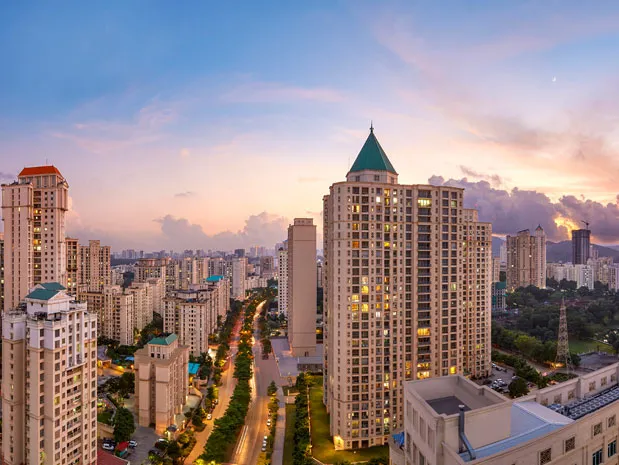 Hiranandani Group, founded in 1978, is believed to be among Mumbai's most prominent real estate developers. The Hiranandani Group's ambition is to build a new India with self-sustaining and long-lasting townships.
This time, they have come up with a new concept called "Hiranandani Estate," which is said to combine comfort and luxury.
The all-new Hiranandani Estate, located in Thane, Maharashtra, where living standards are redefined, is a 300-acre township project. This township has everything you could imagine including state-of-the-art, hospitals, schools, landscaped gardens, and the world-famous "The Walk" shopping mall.
This project stands out because it offers a variety of investment opportunities, including Studio Apartments, ready-to-move-in inventories, ultra-luxury flats, and premium office spaces.
This project's design is not simply restricted to its exteriors and interiors; the project's roadways, pathways, and even landscape gardens all work together to create a unique theme.
What are the investment prospects in the Hiranandani Estate?
If you are looking for a 4BHK flat in the Hiranandani Estate, you can expect to pay approximately 2-2.5 carpets with all modern facilities and a much larger terrace.
The ultra-luxury flat has a touch of elegance thanks to the spectacular view from the deck and the large area. The various modern yet vital amenities provided include ultra-swimming pools, Garden walks, and private office spaces.
The brand-new concept of Studio apartments that Hiranandani Estate has adopted is believed to be ideal for investment. It comes in two dimensions; one is 263 carpet and the other one is 314 carpets.
Hiranandani Group also offers guaranteed rental programs, with smaller apartments costing roughly Rs 16,300 per month and larger apartments costing around Rs 19,300 per month.
In the case of other inventories, they offer 1BHK, 2-2.5BHK, and 3BHK apartments. The 2-2.5BHK and 3-BHK flats, which are currently under development under the project name "Eagle Rich," will be available by June of next year.
The price range for a 2BHK inventory starts at 1.5 crores and rises to above 2 crores for a 2.5BHK inventory. The payment method is known as the Builder Subvention Scheme, and it requires the payment of 20% upfront, with the remaining 80% paid afterward.
Connectivity to the roads, connectivity to the market is what makes Thane an ideal location for investment.
Is Thane an ideal place for investment?
Connectivity is the most important factor for anyone searching for a new place, whether for commercial or residential purposes. Just like that, Ghodbunder Thane Road is a key thoroughfare that links the West and East Express Highways.
Connectivity to the roads, connectivity to the market is what makes Thane an ideal location for investment. There is also an upcoming metro and numerous residential projects located in Thane. Thane will be linked to key sections of Mumbai by the Thane metro design. It is Thane's first-ever metro construction.
What makes Hiranandani Estate different from all the other residential projects located in Thane?
For years, the Hiranandani Group has proven to be known for its superior quality and on-time delivery. The presence of large corporations such as 'Buyer House,' schools, and its own shopping mall distinguishes this project from others.