MahaRERA rules interest for late possession as incorrect: Mumbai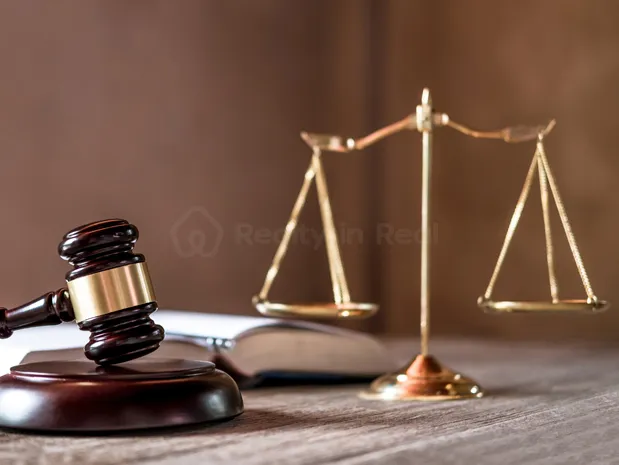 Mumbai, the city of dreams, has always been enthralling to everybody and has welcomed visitors from all over the country. Everyone wants to possess a small portion of the city's skyline, whether it's for greater employment, corporate development, educational opportunities, or investment prospects.
Despite its high real estate costs, Mumbai real estate is still very much in high demand. Everyone wants to invest in Mumbai since it is such a beautiful city.
The Real estate market is no longer the same as it used to be. Many renowned builders in Mumbai are coming up with premium living concepts that are luring potential home buyers, as they introduce jaw-dropping offers with world-class amenities. Real estate developers have become more innovative by incorporating modern age infrastructure, popular designer interiors, and cutting-edge facilities that entice individuals to seek out the luxury living. Who'd have guessed that a children's play area, a swimming pool, and a senior citizen's nook could all be found within the same building?
When it comes to Mumbai, it isn't exaggerating to claim that wealth is the sole game. Mumbai has long been a preference among real estate developers since it provides the best returns on investment.
However, with big amenities come significant interest rates and judgments. On May 8, 2018, the Maharashtra government instituted the Maharashtra Real Estate Appellate Tribunal ('Appellate Tribunal') as the official RERA appellate tribunal for the state of Maharashtra, to investigate complaints from MahaRERA rulings.
In a recent judgment setting aside a MahaRERA order, the Maharashtra Real Estate Appellate Tribunal (MREAT) stated that it was unfortunate that MahaRERA had been taking a prejudiced yet inaccurate view of Section 18 in several cases, which would have far-reaching implications for the real estate sector if acknowledged and asserted that the contested ruling was not only in violation of RERA's mission and purpose but also of the law established by the Bombay High Court.
Mumbai has long been a preference among real estate developers since it provides the best returns on investment.
In a verdict on a house buyer's complaint against the L and T Emerald Isle project in Powai, MahaRERA came to the conclusion that Section 18(1) ceases to operate once the building industry is completed or ownership is delivered to the homeowner and invalidated a complaint demanding interest for prolonged ownership. Whereas it is considered that if there is a delay in transferring ownership or possession to whomever it may concern, he or she should be compensated with interest for the time spent waiting. Interest for late acquisition is dealt with under Section 18. The home buyer was also not necessary or anticipated to record that ownership was being removed without prejudice to her ability to claim compensation, as this was explicitly and judicially given under Section 18(1) (a) itself, according to MREAT.
Rekha Sinha, a home buyer purchased a flat in Tower 4 of L&T's Powai complex in April 2013 for Rs 1,70,02,0851, she was promised to be given the ownership by October 2016, as per the selling contract, however, ownership was not delivered by October 2016. The OC was given to the promoter in September 2017, and possession was given to him in December 2017. The home buyer lodged a complaint with MahaRERA, requesting interest and compensation for the delay in receiving ownership. Following the dismissal of the complaint by MahaRERA member BD Kapadnis, the homeowner took the matter to MREAT, which ordered the promoter to pay more interest, for the delay in transferring ownership. On request, the verdict was reversed by the Bombay High Court, and the issue was forwarded to MREAT to be considered for a second time.
Advocate Harmeet Singh Dassan represented the allottee in MREAT, while advocate Nilesh Gala represented the promoter.
In their verdict, MREAT members Suman Kolhe and SS Sandhu said that the issue in the complaint occurred because MahaRERA had declined relief of interest strictly on the grounds that Section 18 ceased to operate after construction was completed or ownership was conferred. The members noticed that a cursory reading of Section 18 requirements would reveal that the promoter was expected to take over ownership as agreed or by the date set. The date mentioned in the agreement, or some other manner as may be determined is sacred, and RERA does not rewrite it, as held by the HC in the Neel Kamal Realtors Suburban ruling. As a result, Section 18 would just not operate unless ownership was transferred well within the necessary time frame. Nevertheless, if ownership is given after the time scheduled, Section 18 will be invoked to entitle the home buyer. The promoter was ordered by MREAT to pay interest on the money paid by the home buyer from November 2016 to September 2017 at the State Bank of India's highest marginal cost lending rate plus 2% for the delay in ownership.