Bombay High Court to Defaulting Builders: Prove You are a Pauper!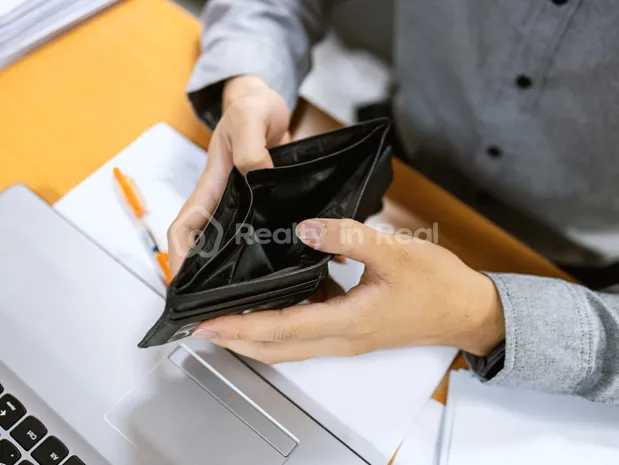 The real estate industry is brimming with intelligent, trustworthy, and competent people who would never consider defrauding a client. However, If you're a homeowner or an intender buyer, you're vulnerable to a sort of fraud that's less well-known: real estate fraud. Real estate fraud is less frequent and more difficult to perpetrate than other types of fraud, yet the damages it causes can be substantial.
Real estate investment can assist an investor in making a profit. As a result, the best investment option is real estate, which provides the largest long-term return. Real estate investing, on the other hand, is based on market research.
Most individuals are defrauded in this hurry to invest in property, and their money is wasted. A similar instance of Arun Veer, a retired pensioner who was defrauded by a group of builders, is recounted below:
Arun Veer filed a suit with Justices SJ Kathawalla and MN Jadhavhear regarding a flat he purchased from the developer in 2013 and was assured ownership in 2015. Unfortunately, he was neither given ownership of his residence nor a reimbursement of his funds.
"As a result, we are adjourning the matter to enable the Advocate for Respondents Nos. 5–7 to persuade us that they really are financially insolvent." In other words, they'll have to show that they're practically poor, with no money in their bank accounts, and that their style of living reflects this."
The court has ordered Ravi Development and its partners Jayesh Shah and Ketan Shah to disclose their detachable, unbreakable, constrained, and uninhibited holdings, financial records (as well as personal accounts), and specifics of their living standards, such as electricity costs, credit card receipts, and tax returns for the past three years.
Following an execution warrant issued by the Maharashtra Real Estate Regulatory Authority (MahaRERA) under section 40(1) of the Act in 2018, Veer has petitioned the Thane Collector for swift action to attach and sell the developer's assets to recover unpaid. According to the tribunal, the builder not only deceived the community by failing to deliver the intended units, but also by breaking various agreements.
"Court is passing this verdict because Respondent Nos. 5 to 7 have repeatedly duped a number of flat buyers by taking their hard-earned money and not delivering them with their flats as promised on the scheduled time, nor providing them with a refund, but have also taken the Courts for a ride by trying to give solemn undertakings to avoid any adverse rulings being imposed, knowing perfectly well that they have no intention of following through on any court-issued undertakings."
Real estate fraud is less frequent and more difficult to perpetrate than other types of fraud, yet the damages it causes can be substantial.
The accused were fully aware that assignments change and that they could still try to persuade the next judge to grant them another delay completing the money, "which order would indeed be disobeyed with irresponsibility, once again" according to the court.
According to the victim's counsel, he endured a cardiac collapse following the court's decision was released and is gradually recovering in a hospital's intensive care unit.
About the Case and The Bombay High Court Rulings!
The case, filed by Advocate Nilesh Gala of Law Square, alleges that on April 17, 2013, the petitioner signed a signed sale agreement and paid Rs. 62,77,310 for a 753 square foot residential unit outside of Mumbai. In conclusion, the victim of fraud paid Rs. 61,58,136 in instalments. The construction of the building, unfortunately, was unable to be completed.
Following the prosecution's submission to the Maharashtra Real Estate Regulatory Authority, the developer was ordered to repay the sum paid by the petitioner, plus interest at 10.05 percent per annum, as well as Rs. 3,76,800 and Rs. 20,000 paid for stamp duty and registration on May 23, 2018.
The victim approached MahaRERA once more to have the preceding order implemented, and a Recovery Warrant was issued. The victim then attempted but failed, to have the execution order enforced by the Collector of Thane District.
Eventually, he went to the Bombay High Court. Subsequently, the developer addressed the victim, and they agreed to terms for Rs. 1.08 crore full and final settlement. The contractor, on the other hand, missed the very first payment and did not receive a dime.
According to the Bombay High Court, the contractor has repeatedly disobeyed court orders and refused to pay the apartment buyers. During the court proceedings, Makarand Raut, the contractor's lawyer, indicated that he is only capable of paying Rs 25 lakh by August 2021. The case was then postponed until July 22nd, with the contractor being instructed to complete the necessary asset records in order to demonstrate financial ruin.
Infuriated by a developer's consistent failure to honor court-ordered agreements to pay apartment owners, the Bombay High Court has ordered the company's directors to demonstrate that they are "paupers" by displaying their living conditions.